You've decided to take the trip of a lifetime and visit the Big Apple or maybe you're moving to live there – either way, if there's one thing you need to know regardless of your trip, knowing where to find the best cup of coffee is going to be a huge lifesaver for you.
Coffee and New York have often been synonymous and Brooklyn in particular has garnered a reputation for producing some of the best coffee in the entire world by topping lists and winning awards. However, finding that perfect cup of coffee can take you a long time if you don't do your research properly which, if you're on holiday, is time that you don't have.
We've gathered the top seven best coffee shops from all over Brooklyn so you don't have to. Whether you're wanting a classic cup of coffee or a vanilla latte, you're bound to find that perfect New York coffee that will leave you wanting more.
Before we delve into which coffee shops you need to visit, here is a little history about coffee in New York:
Soon after the USA had claimed independence, women were already roasting their own coffee before it had become industrialized as a way of making their own money in the 17th century.
This would be done by scooping up green coffee from barrels and bagging them into greased sacks which were then pan roasted by housewives and their ceilings would become blackened thanks to the smoke which came off the scorched coffee beans.
This process was highly unsafe due to the flammable materials involved and created a very strong stench but Jabez Burns created equipment in the 19th century that would revolutionize the way coffee was roasted by allowing it to be done in large batches which were then sold to the masses.
In the 18th century, the Coffee District was established which is where the majority of America's coffee was produced before trickling into the outer communities.
Coffee importers set up their businesses in lower Manhattan and by the mid-19th century, America was importing around a third of the world's coffee with the vast majority of it coming through New York.
However, rents were increasing exponentially and importers couldn't afford to pay so the Coffee District was disassembled and then moved on to other areas including Brooklyn due to their cheaper rent prices.
Areas such as Williamsburg and Greenpoint have garnered reputations for their coffee thanks to the traditional coffee roasting methods and the new and exciting flavors that are introduced on a regular basis.
Now that you know why Brooklyn is such an important place for the coffee industry, here are the top seven coffee shops in the borough that you need to consider:
7 Best Coffee in Brooklyn
Location: 38 Somers St, Brooklyn, NY 11233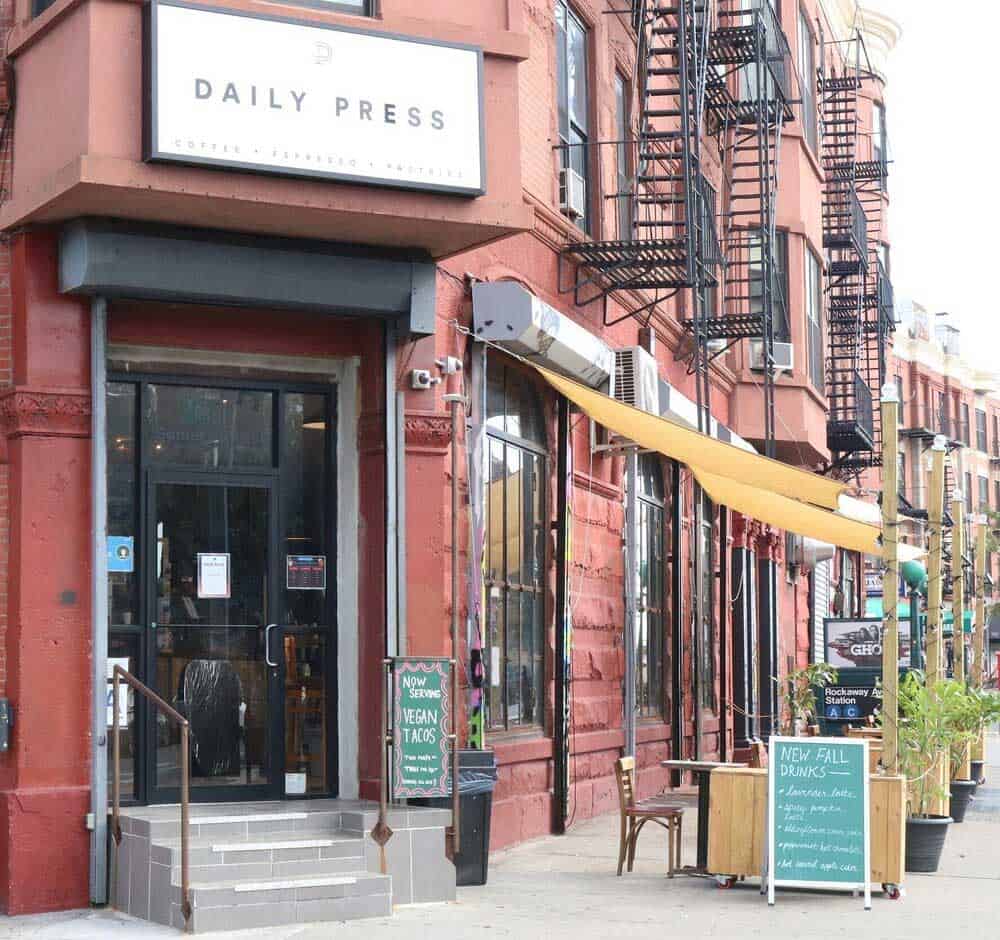 The Daily Press Coffee is one of the most popular coffee shops in Brooklyn and celebrates the heritage of the neighborhood by providing a space where people can come together and enjoy the highest quality coffee. Known for their great coffee, Daily Press Coffee also offers plenty of food options with many vegan options so it is ideal for those who want a bite to eat with their drink.
If you're with someone who isn't a big fan of coffee then you don't have to worry as they offer plenty of cold brews, teas and seasonal pours for those who want a flavored coffee. The main coffee shop is based in Bed-Stuy but they do have a second outpost in Ocean Hill which is larger but it is the original location that has become a firm favorite thanks to the signature shabby chic interior that feels timeless.
For those who live nearby, it is an incredibly easy coffee shop to get to. It is located right off the C Stop at Rockaway, a six minute walk from the J at Chauncey or you can even take the B60 to the corner of Rockaway and Somers. No matter where you are, this shop is in a great location that is easy to get to.
Location: 69 Grand St. (at Wythe), Brooklyn, NY 11249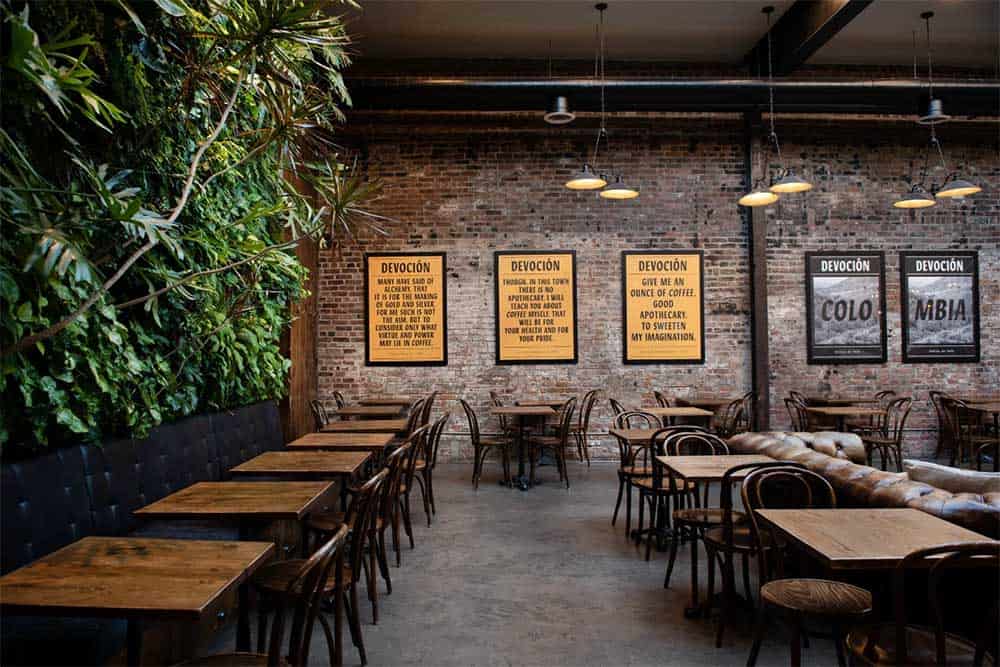 If fresh coffee is an absolute must for you then look no further than Devoción Café. Boasting two locations in Brooklyn with their Williamsburg shop being the most popular and well known whereas their newer Downtown Brooklyn location still reflects the company ethos and also garnering a loyal fanbase.
Although it has firmly sunk its teeth into the Brooklyn community, Devoción Café stays loyal to their Columbian roots. Their coffee goes from origin to roast within ten days meaning that the flavor is fresher and richer than most coffees so you're not going to be disappointed with the results.
The area in Columbia where the coffee beans are sourced is highly inaccessible but they have a fairtrade wage scheme for their sustainable farmers making them environmentally and socially responsible.
The structure of the shop itself shows off the exquisite brickwork while the raw steel beams give it a mix of old and new. It has been built out of a former warehouse as it is located in a neighborhood that used to be a working waterfront district.
However, rather than completely hide this from the public, the owners decided to retain the building's history by reclaiming the wood and showcasing the brickwork and steel beams that were there originally.
Location: 1434 Dekalb Ave, Brooklyn, NY 11237, USA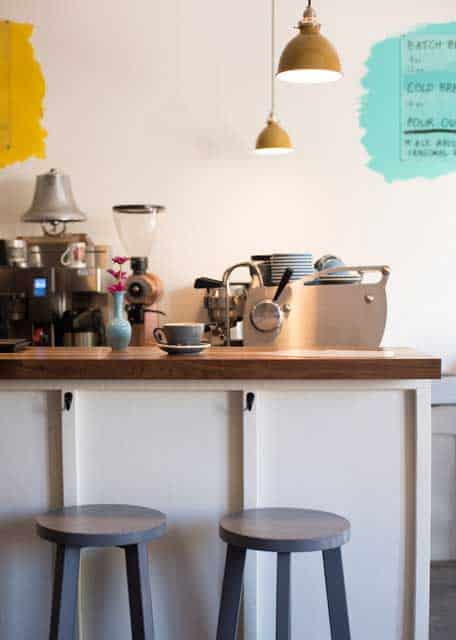 Located in the popular Bushwick area, Dweebs has become a mainstay for the local community thanks to its impeccable coffee and beautiful interior design. Boasting an array of coffees from NYC based roaster Spectrum Coffees, you're not going to be disappointed from the selection on offer.
Spectrum Coffees is a highly reliable company who sources their beans from the best places in the world including Kenya, Honduras and Costa Rica. The coffee shop itself is spacious and airy, taking you away from the hustle and bustle of the busy New York streets. With plenty on offer including local art decorating the walls which is for safe, shared tables and board games available for you to play, you'll be able to enjoy more than just coffee at this beautiful shop.
With all ingredients sourced from local vendors, Dweebs has the community at the center of its ethos so for those wanting to get a real New York experience, this is definitely the place for you. Popular with the local community, you can be assured that this is going to be the best cup of coffee that you've ever had.
Location: 107 Franklin St, Brooklyn, NY 11222 and 92 Berry St, Brooklyn NY 11249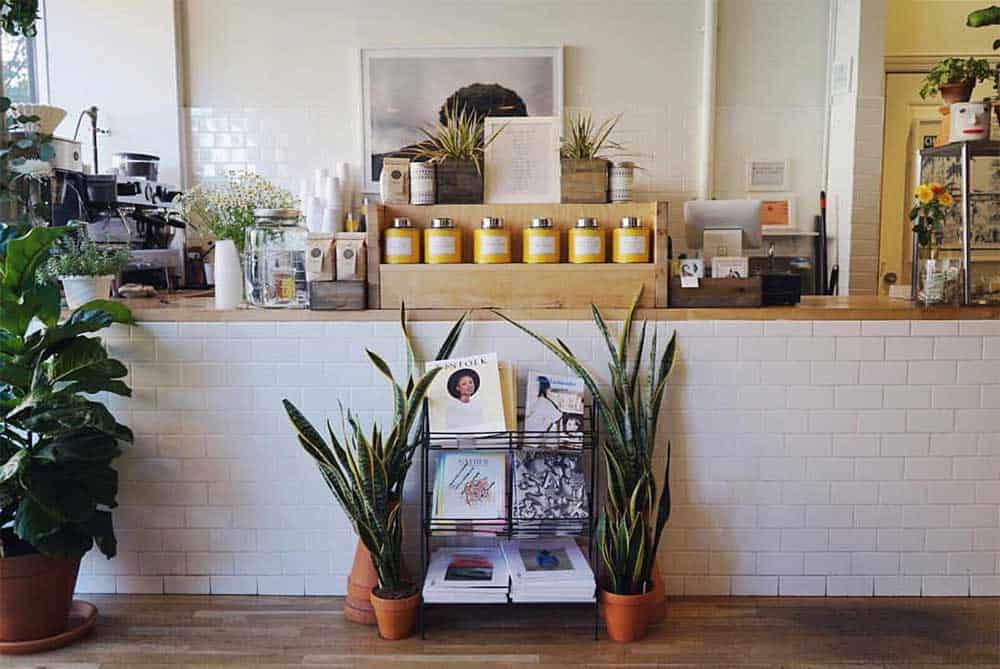 If you're visiting Greenpoint or Williamsburg then be sure to check into Homecoming for their delicious coffee. With coffee provided by Verve Coffee, you'll be spoilt for choice at the huge selection of coffees available with plenty of cold brews, single origin milk coffees or drips to choose from.
Enjoy your coffee with a freshly baked pastry supplied by local vendors so you can really enjoy the quality of what they have to offer.
What makes this coffee shop great is how homely it feels with plenty of ceramics, art, jewellery and plants decorating the space to help you feel relaxed while you take in the cafe. They also sell goods made from local artists making it a real staple of the community.
Location: 67 Rogers Ave, Brooklyn, NY 11216, United States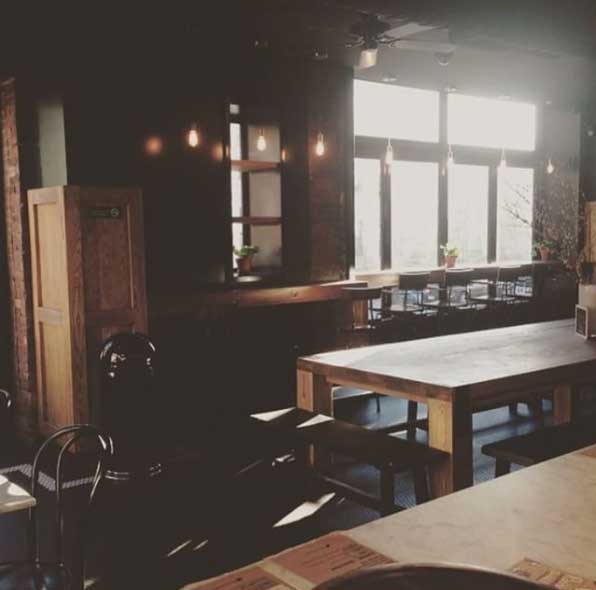 Manhattanville, also known as Mville Coffee Brooklyn, is a Brooklyn establishment that is based in Crown Heights, Brooklyn and West Harlem, Manhattan and promises to deliver "big city coffee. Small town service".
This is the place to go to if you are looking for the perfect cup of classic coffee without the bells and whistles. Their espresso con panna is one of the most popular choices and will give you that perfect caffeine kick.
What is great about Manhattanville is that they have an array of different food options that are locally sourced to accompany your coffee. The interior of Manhattanville is filled with well loved leather sofas that you will easily relax into as you take in the high quality coffee.
Location: 18 Grattan Street, Brooklyn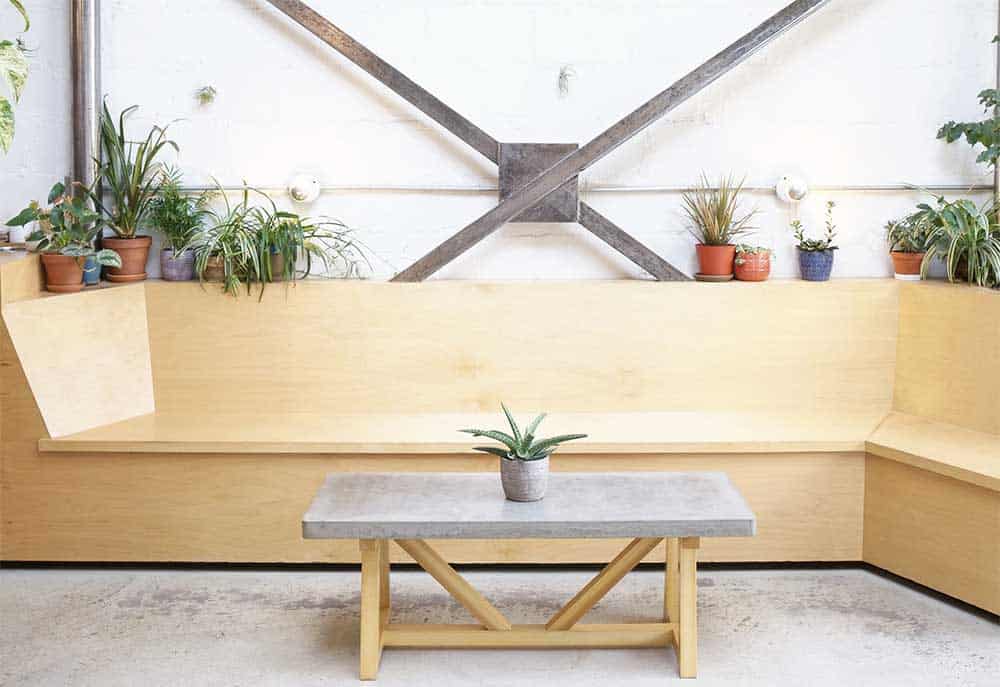 If you're venturing into the Bushwick area then be sure to check out Sey Coffee. The cafe has been designed to feel as relaxing as a botanical garden which means you can let go of the business of the city and enjoy your coffee. With spaced out seating, you'll have plenty of space to take in the decoration.
The single origin coffee is used for all espresso drinks which gives all of their drinks that extra kick which is perfect for those who need their caffeine dose of the day. Sey has become so popular with the local community that they have even started their own subscription service to satisfy the coffee addict in your life.
Often remarked as one of the best coffee shops in the US, Sey Coffee ensures that their food and drinks are sustainable. They work closely with their suppliers in order to ensure that there is fair trade throughout the supply chain.
Ensuring complete transparency with their practices, Sey Coffee conducts their business in an honest manner so that they can assure their customers that their food and coffee is of the highest quality.
Location: 232 Metropolitan Ave, Brooklyn, NY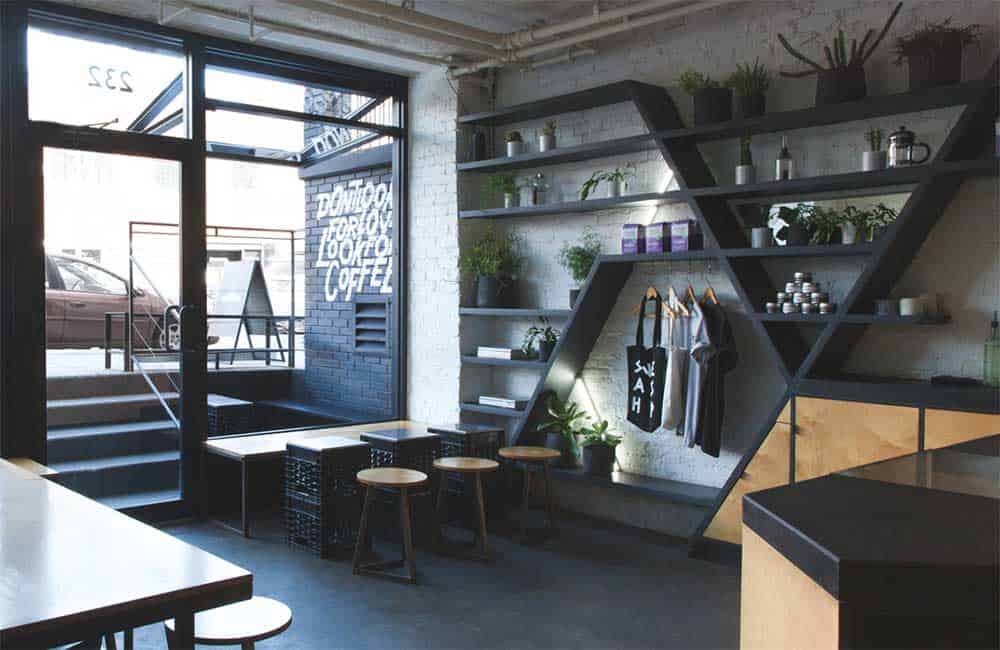 If you look at a variety of articles looking at the best coffee shops in Brooklyn then you're always going to find Sweatshop Coffee Brooklyn. Inspired by Australian coffee shops, this iconic establishment is located in Williamsburg and has become well known for its beautiful interior which is full of succulents and houseplants.
The best seller is by far their flat whites which have become a must have for locals who flock to the shop on a daily basis. Whether you are popping in for a takeaway coffee or want to sit in, you'll be amazed by the quality of the coffee. Their espresso has also garnered a positive reputation thanks to its strong kick and rounded flavor.
With a wide variety of coffees available, you'll be able to choose from an array of different strength coffees, a huge range of flavors and different types of milk to create your own perfect coffee that is the ideal choice for you. While you wait for your coffee, you can peruse the merchandise on offer which ranges from apparel to tote bags and even candles. If you have a coffee addict in your life then this is the perfect place to take them.
Buyer's Guide
Things you should consider
When deciding which coffee shop to visit, there are certain things you have to consider before making your final decision. Whether you're visiting Brooklyn for the first time as a tourist or have lived in New York for years, the last thing you want to do is waste your time drinking a rubbish cup of coffee.
This is why you should always consider the location of the coffee shop, the selection of coffee available, how popular the coffee shop is locally and your budget. Once you've balanced these aspects against your own criteria, you'll be able to make a fully informed decision with confidence.
Location
The first thing you should always consider is the location of the coffee shop. Brooklyn is its own borough which means it is a huge area and if you are a tourist especially, you want to know where you are going so you're not wasting precious holiday time looking desperately for the best cup of coffee.
Whether you're exploring Williamsburg or Greenpoint, you want to make sure that whatever coffee shop you choose is within the areas you're visiting specifically so you don't want to walk or take a subway to a different location just for coffee.
Selection
The next thing you want to think about is the selection of coffee on offer. Maybe check out the website beforehand or read online reviews. Knowing what kind of coffee you want will help you to make a decision you can be happy with.
The last thing you want is to do a lot of research into finding the perfect looking coffee shop only to arrive and find out that they don't actually do whatever coffee you're wanting.
Popularity
An important factor that should always be considered is the popularity among the local community. There are plenty of coffee shops that cater to tourists which are usually located outside or near tourist hotspots.
However, if you are looking for a quality cup of coffee then choosing a coffee shop that is popular among the local community is a good signifier as to how good the coffee is. You may also find that coffee shops that are popular among locals may not be as busy, especially if they aren't near any tourist attractions.
Budget
Lastly, always think about your budget. Of course, visiting a coffee shop isn't going to cost you hundreds of dollars, but New York isn't cheap and Brooklyn is no exception.
You'll find that a lot of coffee shops overprice their products if they cater to a tourist market but there are plenty of quality options where the prices aren't as steep. You're guaranteed to find a place that is right for you and your bank account.
Frequently Asked Questions
What City Is Known for Coffee?
Overall, New York City is renowned for its coffee which would be a plausible reason as to why it's known as the city that never sleeps. It often tops many lists for the world's best coffee and this is mainly thanks to the revolutionary coffee found in Brooklyn.
How Many Coffee Shops Are There in NYC?
New York City has a staggering total of 3,389 coffee shops across its five boroughs which excludes any restaurants or stores that also sell coffee. The majority of these are in Manhattan but Brooklyn comes in a close second place.
A lot of the coffee shops in Manhattan are mainly used by commuters but for real fans of coffee who want the best – Brooklyn is the place to be.