If you work night shifts and get extremely tired or struggle to stay awake during the day, consider getting yourself a high-caffeine coffee. The best coffee to keep you awake will boost your alertness and energy levels while reducing fatigue.
My Top Recommendations on Coffee to Keep You Awake
Whether it's a single origin or blend, the best coffee to keep you awake will have the right balance of acidity for pleasant flavors. It contains natural caffeine without artificial sweeteners that can affect your health.
Brand
Napalm Extra Dark Roast Coffee
Product
Product
Brand
Napalm Extra Dark Roast Coffee
Product
Product
Best Overall Coffee to Keep You Awake: Death Wish Ground Coffee
If you've been craving that extra boost to keep going all day or awake all night, Death Wish Ground Coffee might have your fix.
Unlike the Napalm Extra Dark Roast Coffee, this coffee uses a combination of arabica and robusta coffee beans, making it a great choice if you want mental clarity and focus that comes with high caffeine concentrations.
Unlike Shock Ground Coffee, it is 100% natural without artificial sweeteners or aroma, with enzymes, minerals, and vitamins combined with natural sweeteners.
However, its caffeine content ranges at 650-728 milligrams in a 12-ounce cup. These levels make it unsuitable for people sensitive to caffeine as it might result in high blood pressure and irregular heartbeat.
Pros
Since it lacks artificial sweeteners, you can drink this coffee without worries of health risks associated with additives
The blending of arabica and robusta improves nutritional diversity, helping improve focus and boost energy levels
Cons
Although it can help keep you awake, the high caffeine content makes it unsuitable for people with high blood pressure
Considering it's a blended coffee, it contains some exotic flavors that might be unpleasant to some people 
Death Wish Coffee, Organic and Fair Trade Dark...
DAY STARTER GROUND COFFEE: Get a pound of power & energy every morning with our dark roast coffee...
QUALITY BREW COFFEE GROUNDS DARK: Transform your basic cup into an intense & delicious coffee. One...
STRONG COFFEE GROUND: Enjoy the best ground coffee you'll ever taste! Made with premium arabica &...
Best Full-Bodied Coffee to Keep You Awake: Napalm Extra Dark Roast Coffee
The Napalm Extra Dark Roast Coffee uses 100% Arabica coffee beans. This coffee provides you with vital minerals such as potassium and magnesium that help reduce blood pressure and prevent migraine attacks.
Its dark roast makes this coffee an excellent source of caffeine, improving memory and mental functioning while keeping you awake for longer.
Like the Shock Ground Coffee, it is grown in high-altitude areas with a good balance of moisture and warmth, offering you the natural antioxidants that reduce the risk of heart diseases and help fight cell damage.
Unlike the Death Wish Ground Coffee, the chocolate aroma with earthly caramel undertones ensures a deep, full-bodied flavor.
Pros
The higher caffeine content helps improve memory and decrease fatigue 
It contains vital minerals such as magnesium that help prevent migraine attacks 
Cons
The caffeine content can't match that of the Death Wish Ground Coffee, making its ability to keep you awake slightly lower
The flavors of the coffee pods are not strong and aromatic like those of the Shock Coffee Ground, and you might end up brewing excessive amounts trying to get the same flavor profile
Napalm Coffee Extra Dark Roast, 100 Percent...
YOU'LL LOVE THE SMELL OF NAPALM COFFEE IN THE MORNING
Extra Dark. Extra Bold. Extra Strong. As you lay there face down in a puddle of mud it will pick you...
100 percent Arabica Coffee - Our Premium beans are carefully hand-selected and perfectly roasted,...
Best Acidic Coffee to Keep You Awake: Shock Coffee Ground
The Shock Coffee Ground is made from high-quality coffee beans, ensuring a delicious taste with a smooth finish that you will love.
Like the Napalm Extra Dark Roast Coffee, it is grown in high-altitude areas that have fertile and porous soils, providing you with the vital antioxidants that help improve the health of your brain.
This coffee is 100% naturally caffeinated, helping you avoid the health issues associated with synthetic caffeine.
Unlike the others on my list, its extra caffeine comes from Select Delicioso Beans, improving its overall caffeine level to boost alertness and keep you awake for long. However, it is acidic and may cause stomach problems in sensitive stomachs.
Pros
This coffee contains the vital antioxidants that help improve the overall health of your brain 
This coffee is naturally caffeinated, safeguarding you from the health issues of synthetic caffeine
Cons
Although it's a dark roast, it is acidic and unsuitable for people with sensitive stomachs
Since it's not a blend like the Death Wish Ground Coffee, this coffee doesn't have complex and exotic flavors you might be looking for
Shock Coffee Ground, The Strongest Caffeinated...
Wake Up, Work Smarter, Play Harder with Extra Kick in Every Sip
Medium to Dark Roast Smooth Bold Flavor - No Need for Milk or Cream
All Natural. Extra Caffeine comes from Select Delicioso Beans. No artificial caffeine added
Features to Consider in the Best Coffee to Keep You Awake
Besides the great flavors and the high caffeine content you can get in the best coffee to keep you awake, it can also help improve your focus and decrease fatigue. However, not all types of coffee are similar in roasting and processing, so you need to consider some features before making a purchase.
The table below breaks down some of these features for better understanding.
| Coffee | Packaging | Flavor | Origin |
| --- | --- | --- | --- |
| Napalm Extra Dark Roast Coffee | Pods | Dark, rich and bold | Single Origin |
| Death Wish Ground Coffee | Ground | Ground | Blend |
| Shock Ground Coffee | Ground | Coffee | Single Origin |
Caffeine Content
Caffeine is a natural stimulant mostly found in coffee. It affects people depending on their body metabolism rate, genetic makeup, medication, weight, and age.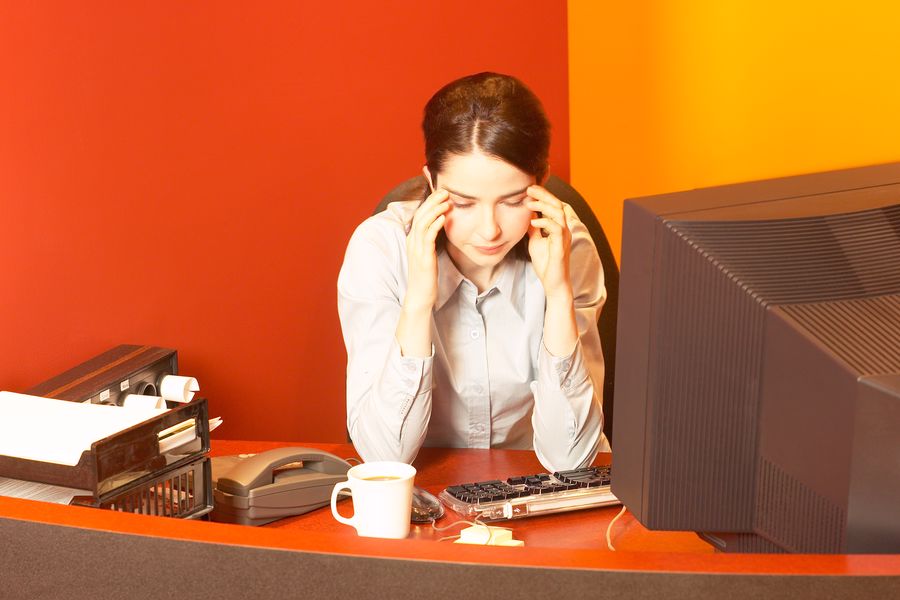 Caffeine's main impact is on the brain, and that is why it is commonly referred to as a psychoactive drug. It blocks the impacts of adenosine, a neurotransmitter that relaxes the brain, makes you feel exhausted, and makes you want to sleep.
Through connecting to adenosine receptors, high caffeine content like that of Death Wish Ground Coffee can stimulate the brain and promote a state of focus, arousal, and alertness which helps you stay awake throughout your working day.
Acidity
Acidity is a primary coffee flavor that helps you describe the quality of coffee. It causes your mouth to perceive a touch of bitterness or a numbing sensation on the tip of the tongue. You can describe the acidity of coffee as lively, subtle, crisp, smooth, dull, sweet, or moderate.
Several factors play a role in the acidity of coffee. They include the brewing method, fineness of the grind, and the roasting duration. The longer the roast of the coffee beans, the hotter they become and the lower the acid levels.
Fine grind results in a more acidic coffee. Coffee acidity is fine for most people, however, it may lead to health issues such as irritable bowel syndrome and acid reflux, to others. You can take less acidic dark roast coffee, such as the Napalm Extra Dark Roast Coffee.
Health Benefits
Coffee containing high caffeine content helps boost energy levels, improve mental functioning and memory, decrease fatigue, boost metabolism, and burn fat. It can also help boost protection against diabetes and heart disease.
For instance, Shock Coffee Ground is rich in antioxidants such as potassium, manganese magnesium, and Vitamins E and B. The vital minerals help regulate muscle contractions, reduce blood pressure, protect against stroke, promote healthy bones, reduce the risk of diseases and infections.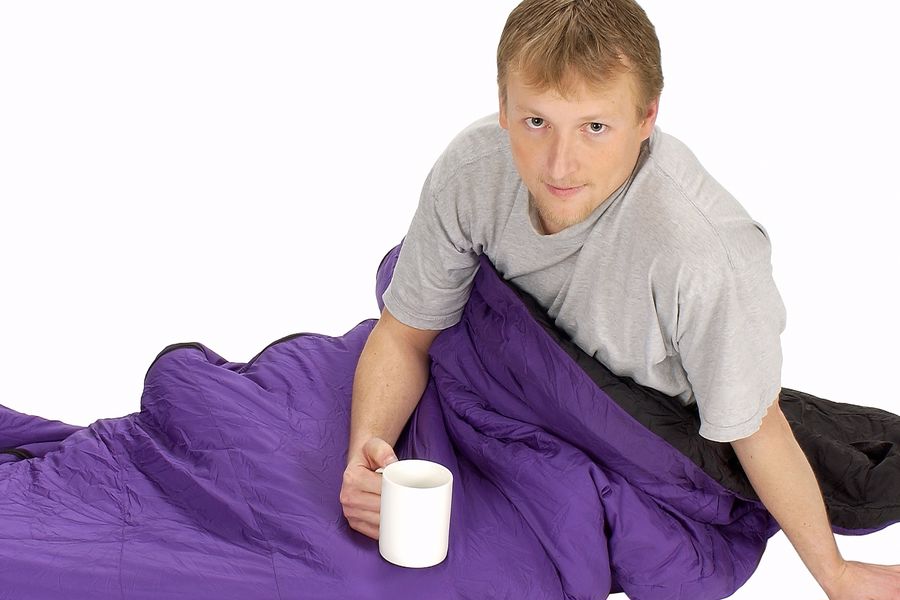 Single Origin vs Blend
Single-origin coffee refers to coffee types grown and processed from the same farm, crop, and location. It means a single-origin coffee is consistent and pure in flavors, acidity levels, and aroma.
On the other hand, blended coffee means a combination of different coffee beans grown in different locations and altitudes. Usually, a blended coffee such as the Death Wish Ground Coffee will have a complex and homogenous flavor to please many coffee lovers.
Frequently Asked Questions
How Much Coffee Should I Consume to Stay Awake?
Most people require around 100 milligrams to 200 milligrams of caffeine to stay awake. A 5-ounce cup of coffee has around 100 milligrams of caffeine, depending on the strength of your brew. It takes around 15 to 30 minutes to experience the effects of caffeine.
Does Adding Sugar to My Coffee Reduce the Caffeine Content?
No, cream and sugar have no effects on the caffeine content in your coffee. Although they may alter the taste and make it seem sweeter, the caffeine effects on your body remain intact.
How Long Does Caffeine Last in My System?
It takes up to 10 hours to fully clear caffeine from your bloodstream. The level of caffeine in your bloodstream peaks after around 30 minutes and remains at this level for 6 hours in most people. Six hours after consuming caffeine, half of it clears.
Final Thoughts
The best coffee to keep you awake will have high caffeine content with a well-balanced flavor that won't prevent you from taking several cups. It also contains vital minerals and antioxidants that can improve your overall health.