Once upon a time, everyone was intrigued by the simple brewer, but then came the French Press and the drip over coffee machines. These lead everyone to shift from simple to more advanced coffee makers who brew their morning coffee with their preferred method. 
With the advancement of technologies, single-serve coffee makers came out, making things easier for those who just wanted a cup of coffee for themselves. But this had a downside on its own. What if you had friends over and wanted to brew a full carafe? 
This, along with a slew of other concerns, prompted consumers to invest in various coffee makers to meet their specific requirements. As a result, their kitchens started to look like a coffee shop. But what if I tell you that a single coffee machine can solve all of these problems? 
With a Ninja Coffee Bar, you never have to worry about anything like that ever again!
If you want an all-in-one coffee maker that can make a standard brew, and a single-serve brew, the Ninja Coffee Bar is the finest option on the market. But some people wonder if they can make expresso with this machine. That is what I am here to address! Let's begin!
Brief History About the Ninja Coffee Company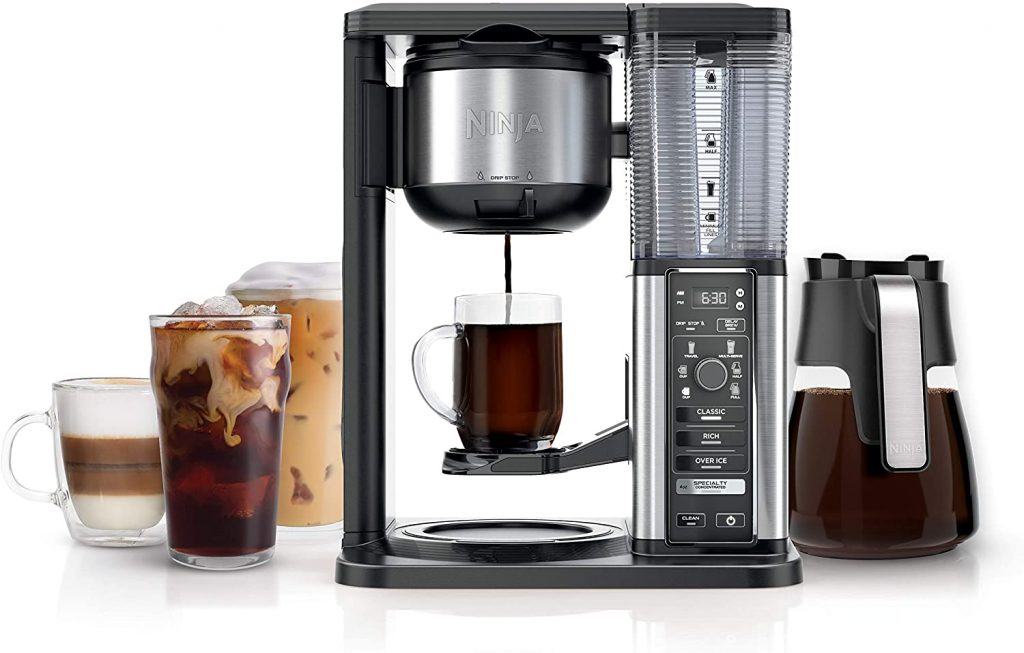 Before I jump into whether this coffee machine makes espresso or not, let me tell you a bit about the oh-so-lovely Ninja Coffee Bar. 
The Ninja is an appliance company that is all set to cater to your coffee needs. They produce various coffee makers and other food processors of high quality and leave their customers satisfied. Over the years, with over 150 products, they have managed to make a good name on the market. 
When it comes to manufacturing high-quality and versatile coffee makers, the Ninja Bar has managed to set the bar relatively high. The price range is also noteworthy for the features that the different models offer. 
Similar to Bunn Coffee Makers, the Ninja Coffee Bar, for instance, is a high-tech coffee maker with a drip brewer that allows you to do so much more than simply brew a cup of coffee.
All That the Ninja Coffee Bar Offers
The Ninja Coffee Bar is a far better choice when it comes to coffee makers. It offers many features that set it apart from your average coffee machine. Some of these are listed below to help you better understand. 
Various Serving Sizes
Usually, coffee makers brew coffee in a large amount. But that is not the case with the Ninja Coffee Bar, as it has various options for your brewing needs. The coffee maker can easily brew the required amount from a single cup, a travel mug, to half a carafe and a full carafe. There are six serving sizes that the machine offers. 
The carafes may be of glass or stainless steel that provides the benefit of keeping your cup of coffee hot for many hours. 
Six Types of Brew 
With six different brewing types, you don't have to stick to your usual coffee routine and try the various brewing types. The brew styles include classic, rich, over-ice, cold, specialty, and cafe forte. This wide range of brews fits every taste, no matter what you are going for.
Auto- IQ Technology
One of the most striking features of the Ninja Coffee Bar is that it comes with one-touch Auto-IQ technology. All you have to do is select the desired coffee brew and the serving size. And this coffee maker will ensure to take care of the rest. 
By knowing how many coffee grounds are in the machine, this technology will add the required amount of water automatically to make your preferred drink. That means you'll never have to worry about the water-to-coffee ratio in your brewed drink being off.
Flavor Extraction Technology
The thermal flavor extraction tech saturates the coffee grinds evenly, a key to improving the flavor of your coffee. It also has other factors to ensure that your coffee reaches its maximum potential. 
The technology regulates the saturation levels, water temperature, and bloom duration for every brewing style that it offers. This feature further enhances the taste and aroma of your morning cup of joe. 
Reusable Filter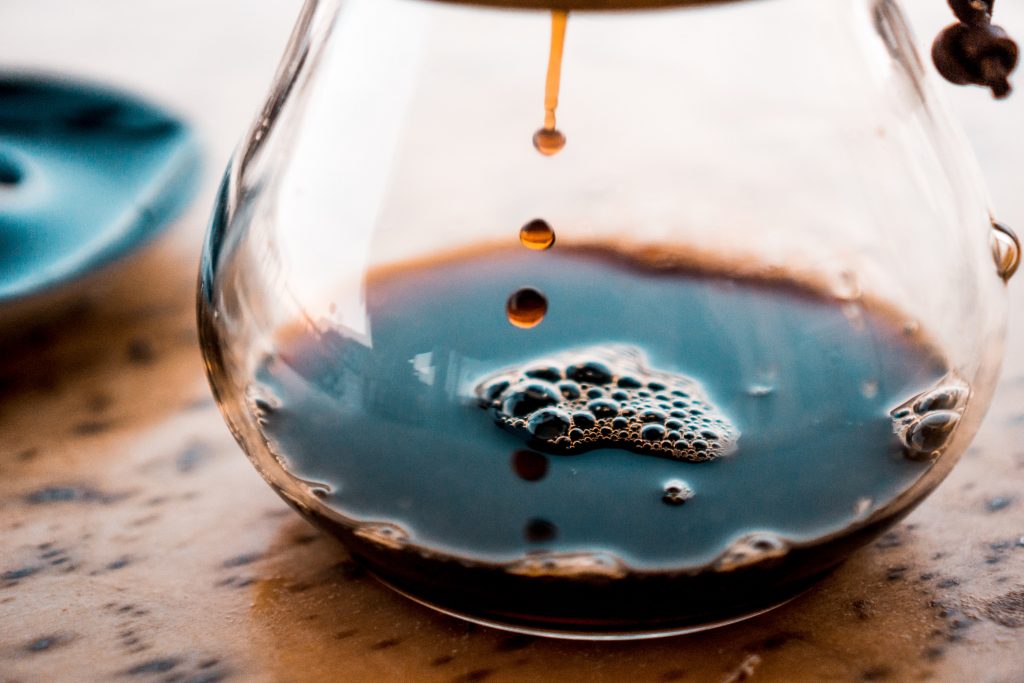 Instead of using a paper filter every time you brew, this coffee maker comes with a permanent filter to ease your life. Not only is the reusable filter great from an economic point of view, but it also enhances the flavor of your coffee. The permanent filter is also better than a paper or pod filter as the latter can absorb some of your coffee's aroma. 
But What About Espresso?
As the Ninja Coffee Bar is a drip brewer, it can't necessarily make espresso. Drip machines lack the pressure factor required to make this drink. You can only make espresso with an espresso machine. 
An espresso machine works by exposing the coffee grounds to water at an optimal pressure of 9 bars. That is where the creamy taste of espresso comes from. By contrast, the drip machines only allow the water to pass through the grinds without generating a 9 bar pressure.  
However, the Ninja Coffee Bar does make an espresso-like drink. This is known in the coffee machine as 'Specialty Brew.' This feature makes the Ninja Coffee Bar stands out from the rest!
To Sum Up
Although Ninja Coffee Bar can't make espresso, it does manage to satisfy your tastebuds with its Specialty Brew. You can enjoy the concentrate alone or use it as a base for a cappuccino or a latte-style drink. You may also combine it with other beverages from the Ninja's recipe book.
So what are you waiting for? Get your hands on a Ninja Coffee Bar before the stock runs out!